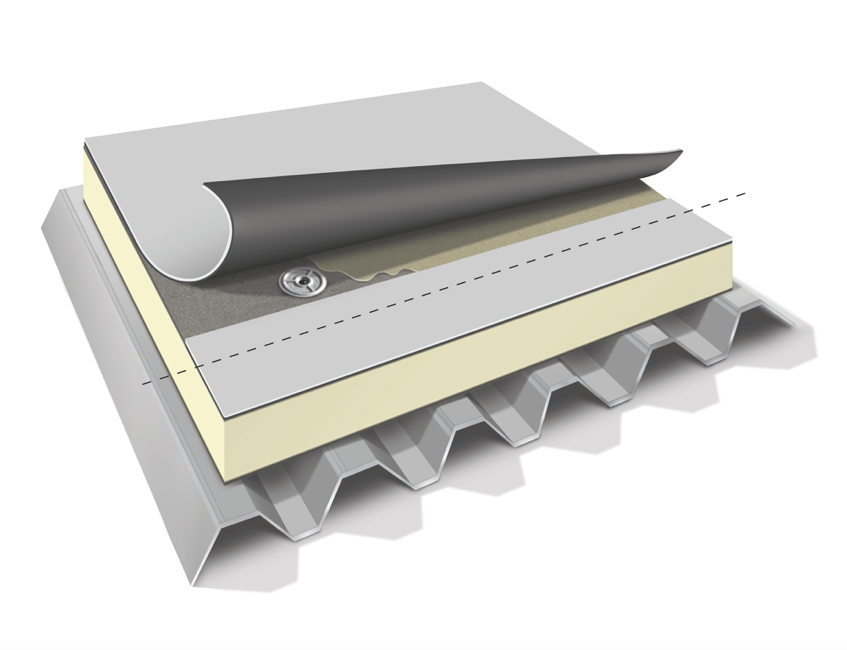 TPO Systems
TPO: Thermoplastic Polyolefin. Single layer system with added advantage of the wider roll width, up to 3.6mtrs. Complementing the TPO is the Fleece back range, great as an overlay for expired roofs. The Ryno Bond system (TPO) has many advantages as an overlay for expired membrane roofs (see our special projects page)
The recent introduction of new TPO colour range from Viking is very impressive. The Comprehensive "Weldtec" range of membranes from Ardex (made in NZ) has been well received.
Viking Enviroclad is a BRANZ appraised and CodeMark Certified world-class TPO (thermoplastic polyolefin) waterproofing membrane. Having been tried and tested both internationally and locally, Viking Enviroclad offers absolute watertight integrity for low-slope and pitched roofs, gutters, parapets, pond liners, balconies, under floating decks and roof gardens of commercial and residential buildings.
Some of our work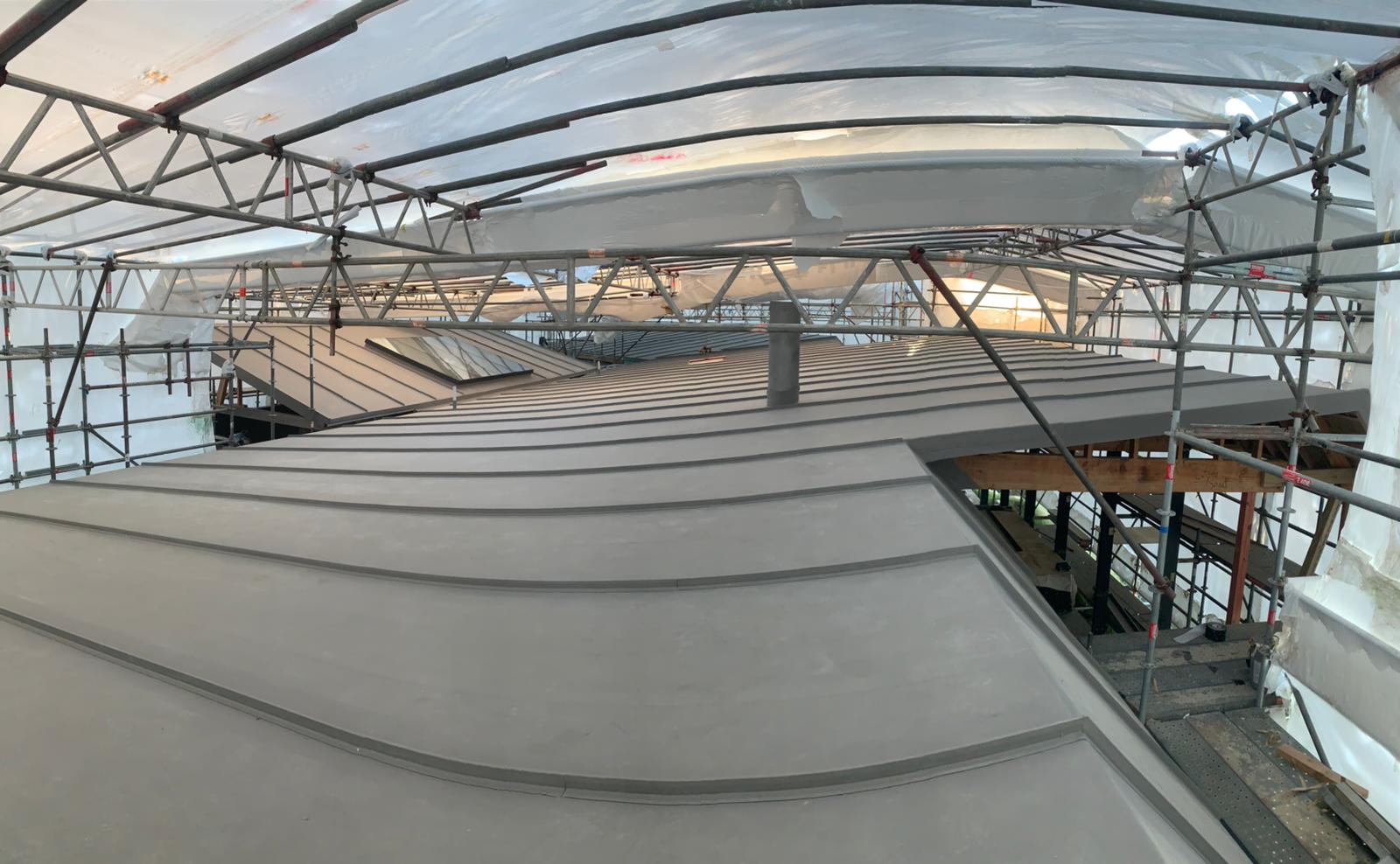 Mangawhai Heads, Holiday house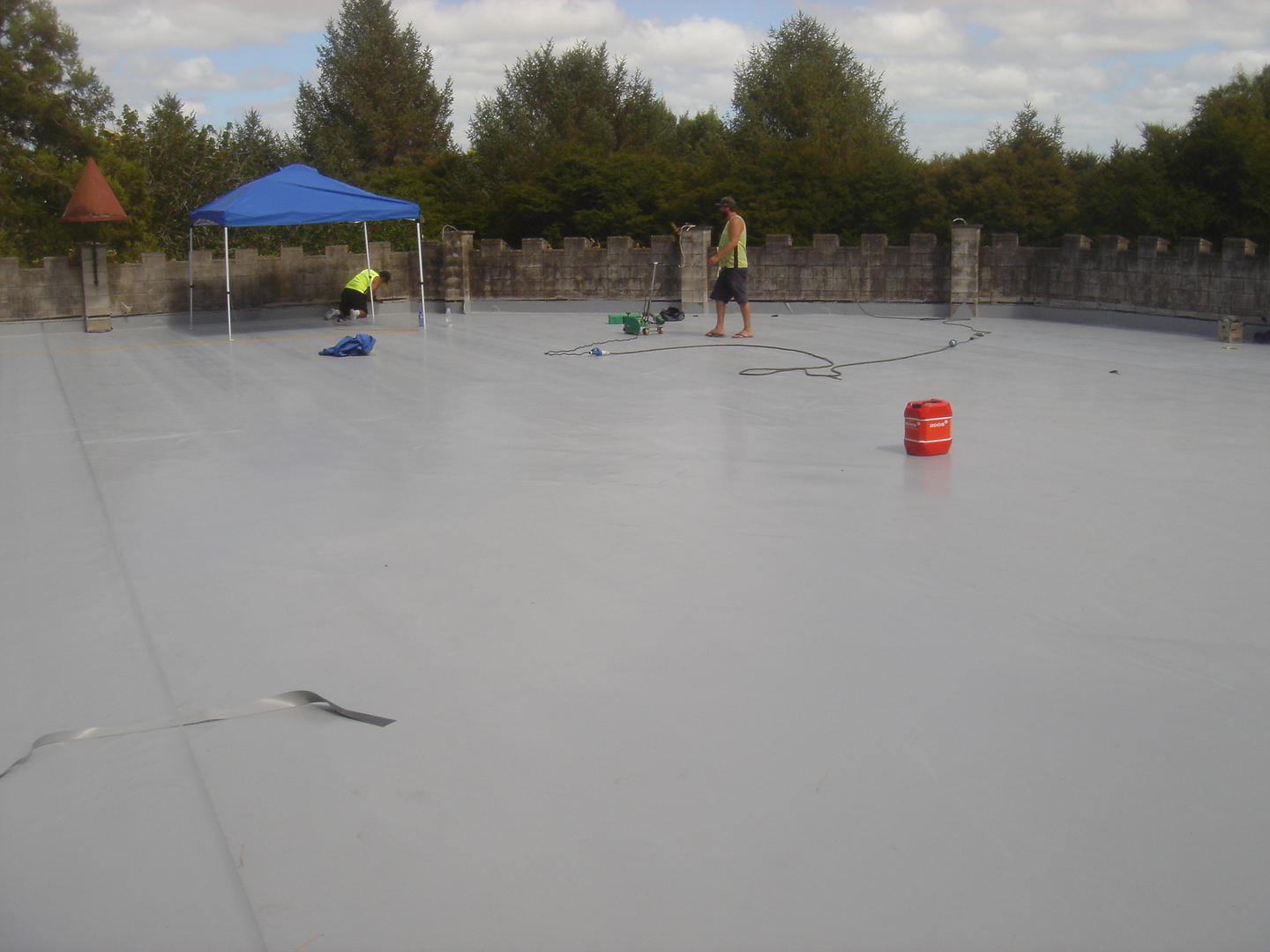 Nestled in the fields of Drury sits a castle in need of a roof restoration.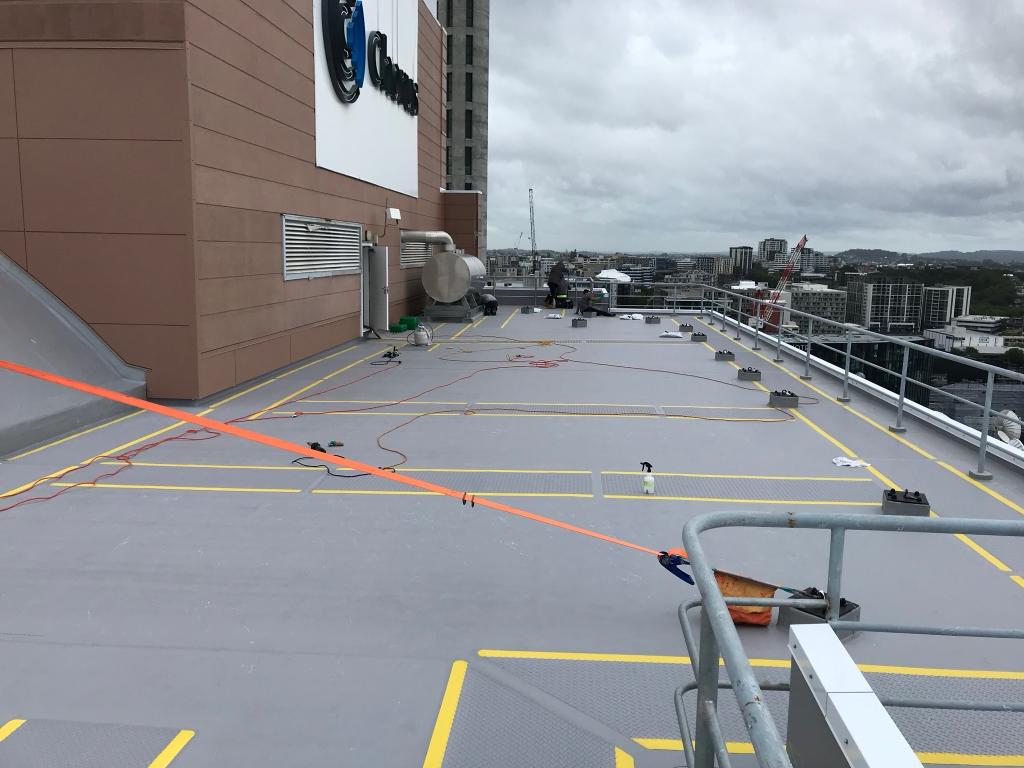 Chorus House.